Craving authentic Thai street food? Sip Song in Repulse Bay will satisfy
---
---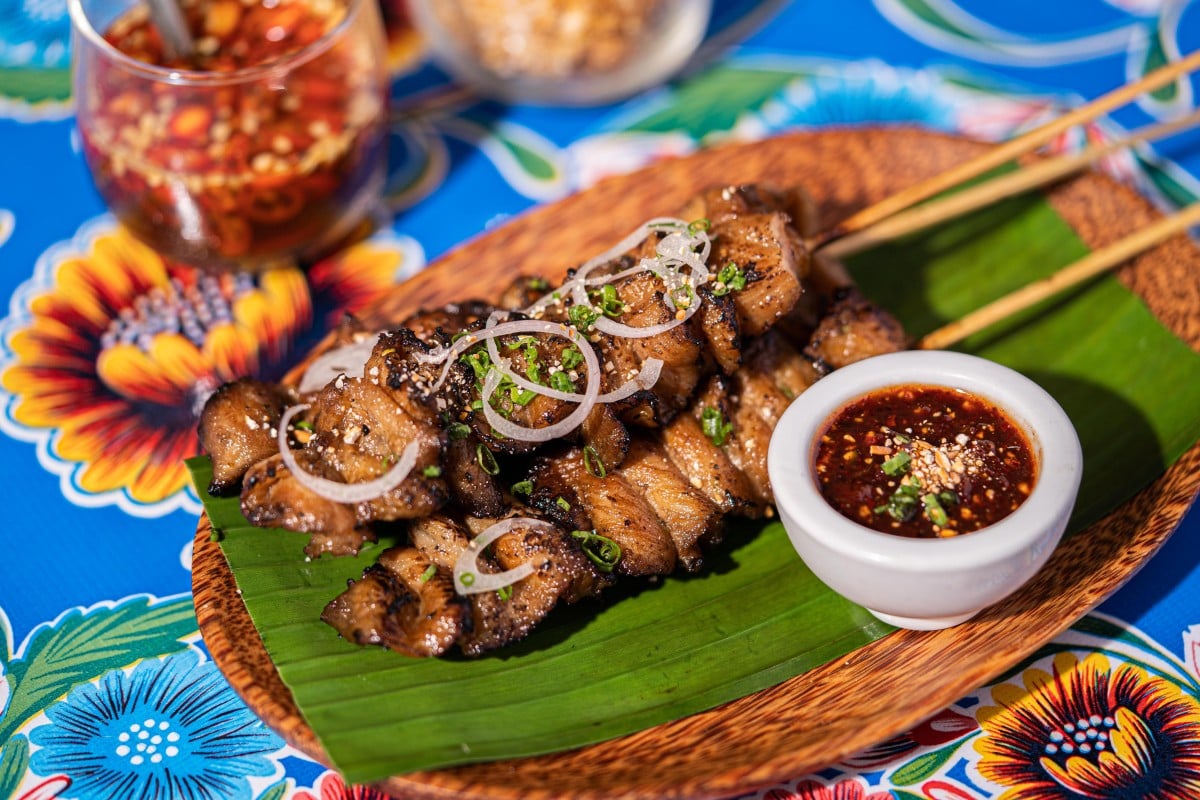 Thailand's street food is amazing; the aroma of pad Thai and delicious meat skewers grilled over flaming charcoal makes your mouth water. Sip Song, the latest venture from Maximal Concepts, brings a slice of that sensory-appealing experience to The Pulse. While the location (near Limewood, another of Maximal Concepts' restaurants) and price do not exactly mirror the streets of Bangkok, the loud floral plastic tablecloths and canisters of chopsticks certainly do.
We started with muu bing (HK$85) or charcoal-grilled pork neck skewers, which were delicious. The mix of dark soy with herbs was almost exactly like the piping hot skewers served on Thai streets. Next, we tucked our chopsticks into jungle curry clams (HK$255), an enhanced seafood curry with large New Zealand Cloudy Bay clams. But while we appreciated the meatiness of the shellfish in the tangy curry, half the clams were either empty or closed.
The star of the night was the whole steamed mullet in Thai herbs (HK$355). The thick, plump fish arrived in a shallow pan heated on top of a gel tin burner. Every bite of the soupy broth burst with wonderful Thai flavour, and the dish went well with our bowls of jasmine rice. We ended the evening with a banana roti pancake (HK$75) that was crisp and crunchy, the chocolate and condensed milk paired well with the fruit.
Sip Song gives the reputation of Thai street fare a big boost, and we were happy to sample it in an air-conditioned environment for a change.
["source=scmp"]
Tags:
authentic
,
Bay
,
Craving
,
food
,
in
,
Repulse
,
satisfy
,
Sip
,
Song
,
street
,
Thai
,
Will